The Memory Painter by Gwendolyn Womack
Publisher:

Picador
Release Date: April 28th, 2015
Source: Library
Date Read: 10/7/15 to 10/9/15
336

pages
Two lovers who have traveled across time. A team of scientists at the cutting edge of memory research. A miracle drug that unlocks an ancient mystery.

Bryan Pierce is an internationally famous artist whose paintings have dazzled the world. But there's a secret to his success: Every canvas is inspired by an unusually vivid dream. When Bryan awakes, he possesses extraordinary new skills...like the ability to speak obscure languages and an inexplicable genius for chess. All his life, he has wondered if his dreams are recollections, if he is re-experiencing other people's lives.

Linz Jacobs is a brilliant neurogeneticist, absorbed in decoding the genes that help the brain make memories, until she is confronted with an exact rendering of a recurring nightmare at one of Bryan's shows. She tracks down the elusive artist, and their meeting triggers Bryan's most powerful dream yet: visions of a team of scientists who, on the verge of discovering a cure for Alzheimer's, died in a lab explosion decades ago.

As Bryan becomes obsessed with the mysterious circumstances surrounding the scientists' deaths, his dreams begin to reveal what happened at the lab, as well as a deeper mystery that may lead all the way to ancient Egypt. Together, Bryan and Linz start to discern a pattern. But a deadly enemy watches their every move, and he will stop at nothing to ensure that the past stays buried.
I read The Memory Painter for book club, and I was completely misled as to what this was going to be about. Then again, maybe I should have read the blurb for it first.
What I thought I was going to get with The Memory Painter: A nice, mellow tale about a man who could paint his past memories, and meets a woman and falls in love with her.
What I ended up getting: DEATH and REINCARNATION and DECEPTION
What I thought was a book about romance with a supernatural twist ended up being more science fiction driven, filled with tons of historical references and mystery. Not that I am complaining because I enjoyed it completely.
Bryan has these dreams of what he thinks is his past lives. It has gotten so bad that he ends up passing out in the middle of the day. However, these are more than just dreams. When he wakes up, not only does he learn all the language and the skills of the person he has dreamed about, but he also ends up painting a scene from their lifetime, subconsciously. This is why he has such a hard time fitting in with society, because he can't.
Which is why, when he meets Linz, it's kind of a rough start. Yet Linz also has dreams, though it's only one particular dream in general. But still, after visiting a gallery and finding a painting of HER specific dream, of course she has questions for the painter. And the painter is none other than Bryan, so cue excitement.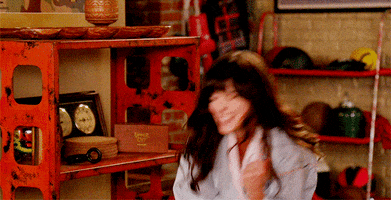 But it doesn't end there, oh no. If you think this is the end, be prepared. Not only is there a reason behind the dreaming, but there it also involves something even deeper. And you have to read til the end in order to figure it. Because I was hooked until the end. The characters were easy to get into, the historical snippets of different people in the past were super interesting to read as well, and then THERE WAS A FREAKING TWIST. And it completely threw me off guard because I was already so immersed in the other parts of the story.
One of the reasons I couldn't give this a full 5 stars was not because of the idea of reincarnation, but the people that were featured as being Linz's and Bryan's past lives (and all the other characters for that matter). I know that this is fiction, but it just seems highly unrealistic to have your main character be reincarnations of famous people such as Lord Asano, Origenes Adamantius, and etc. Like there are millions, billions of people on the planet, let alone in history. Why did you have to be someone super important? This probably had more to do with having material to write about in the book, I suppose.
Other than that, The Memory Painter was such an intense read, and it definitely wasn't something I was expecting. Which turned out to be great. I highly recommend this, even if this may not be in your comfort zone.