Deathless by Catherynne M. Valente
Leningrad Diptych #1
Publisher:

Tor Books
Release Date: March 29th, 2011
Source: Library
Date Read: 9/9/15 to 9/11/15
352

pages
Koschei the Deathless is to Russian folklore what devils or wicked witches are to European culture: a menacing, evil figure; the villain of countless stories which have been passed on through story and text for generations. But Koschei has never before been seen through the eyes of Catherynne Valente, whose modernized and transformed take on the legend brings the action to modern times, spanning many of the great developments of Russian history in the twentieth century.

Deathless, however, is no dry, historical tome: it lights up like fire as the young Marya Morevna transforms from a clever child of the revolution, to Koschei's beautiful bride, to his eventual undoing. Along the way there are Stalinist house elves, magical quests, secrecy and bureaucracy, and games of lust and power. All told, Deathless is a collision of magical history and actual history, of revolution and mythology, of love and death, which will bring Russian myth back to life in a stunning new incarnation.
Also, disclaimer, I had never heard of this Russian fairy tale until I picked up the book, which is another reason why I probably did not understand half the things that happened, or why it happened for that matter. I did start to look up the original story, but that interest died after ten minutes or so.
Moving on. The story takes place in Russia, with our main character Marya Morevna wanting to escape her boring Russian life. She knows that there is magic out there, seeing domovyes (house imps) around the house and her sisters' to-be-husbands transform from birds to man, yet nothing ever happens to her. Until it does. This is similar to the Fairyland series in that the main character wants to be whisked away from her world so badly, that she doesn't think about the consequences or the regrets.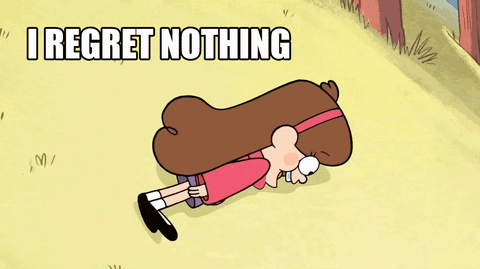 Marya, after being essentially kidnapped by Koschei the Deathless, the Tsar of Life, begins her new life with him in his city. However, there's a war going on between life and death. And Koschei is constantly fighting, even dragging Marya along with him.
If you think this is some romantic novel, I'm going to straight up tell you that it's not. It's gritty, sex pretty much happens out of nowhere, and Marya transforms into this sweet innocent girl to a scary, yet fierce, woman. In all honestly, I find the relationship between her Koschei incredibly weird, they love each other, yet they don't want to stay together. It's almost like
Fifty Shades of Grey!
Not that I've read that, so it's a pointless comparison.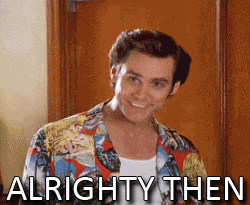 Also, not exactly sure what happened in the end? I thought that if I had more time to process the book as a whole, and research the original tale, I would come to an understanding. But I didn't. There is definitely symbolism throughout this entire book, explaining Russia and its surrounding countries in terms of metaphors, but unfortunately I was unable to catch on due to my lack of knowledge. Le sigh.
In the end, this was a fantastically detailed and well-written book, but I really don't know what else to think about it.