Stacking The Shelves is hosted by
Tynga's Reviews
and is all about sharing the books you are adding to your shelves, may it be physical or virtual. This means you can include books you buy in physical store or online, books you borrow from friends or the library, review books, gifts and of course ebooks!
I finally got my hold of
Well of Ascension
, which I had to pay $1 for BUT IT WAS WORTH IT. I can finally read on!
And then I also borrowed
Finnikin of the Rock,
which I will get to one day, maybe next week? I don't know. I did borrow it from the library interwebs (Overdrive).
I preordered a copy of
Fairest
and it is the most beautiful hardback I have ever seen, AND I AM JUST VERY EXCITED TO READ IT. Plus I got it a day before it came out so bam.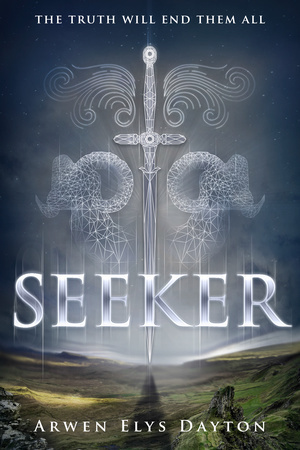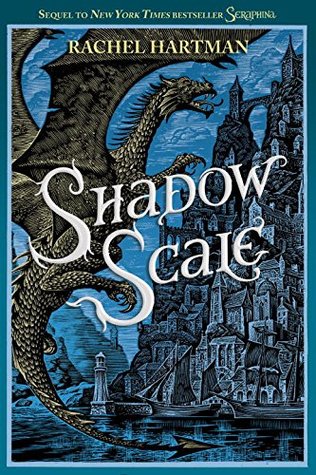 So I received
Seeker
from Netgalley, thanks to Delacorte Books, but this was a while ago. I don't remember if I mentioned that I got this but OH WELL.
And then I couldn't resist and got
Shadow Scale!
I am listening to the audiobook of Seraphina (and not doing a good job of paying attention to it), but I know what's going on, kind of.
And lastly, I requested Sara Gruen's latest novel,
At The Water's Edge,
because I read
Water for Elephants
and I liked it. We'll see how this goes. I have no idea what it's about though.
HAHAHA WE DIDN'T GET MUCH SNOW HERE but there was still a couple of inches. I'm happy to say that our plow guy finally came, after not existed for the previous snowstorms.
What else? Um. Nothing much. Life is same old same old.
OH, there's going to be a Superbowl party tomorrow, not that I care about the Superbowl, but the party is taking place at my house so I kind of have to attend. BUT THINK OF ALL THE FOOD.
That's it. I hope you guys have been have a good week/month/sad winter so far!