Devil And The Bluebird by Jennifer Mason-Black
Publish
er: Amulet Books
Release Date: May 17th, 2016
Source: ALA Midwinter
Date Read: 7/2/16 to 7/5/16
336 pages
Blue Riley has wrestled with her own demons ever since the loss of her mother to cancer. But when she encounters a beautiful devil at her town crossroads, it's her runaway sister's soul she fights to save. The devil steals Blue's voice—inherited from her musically gifted mother—in exchange for a single shot at finding Cass.

Armed with her mother's guitar, a knapsack of cherished mementos, and a pair of magical boots, Blue journeys west in search of her sister. When the devil changes the terms of their deal, Blue must reevaluate her understanding of good and evil and open herself to finding family in unexpected places.
I received this ARC in exchange for an honest review. Quotes taken from ARC may or may not be in the published edition.
Devil and the Bluebird is full of magical realism, so much that I wasn't actually sure if it was all make believe, or if it actually happened. Making a deal with the devil, getting your voice stolen, seeing the devil in different people, riding in ghost buses. It all sounds so unbelievable, so much that even the main character didn't believe it herself.
Blue Riley meets a devil at a crossroads, one in an image of a beautiful woman, to discover the whereabouts of her runaway sister. In exchange for her voice, Blue's hiking boots receive the ability to lead her to the right direction. However, with the devil changing all the rules as the journey goes along, Blue can't afford to risk being around anyone she becomes close with. Also, she has 6 months to find her sister, or she loses her voice forever. Basically everything is a huge gamble, and Blue loses hope many times but still keeps trudging on.
Honestly, I did not mind reading this. At times, I felt like it was
a lot for me to take in.
For one, this isn't a fast read at all, the print is pretty tiny, and it is pretty slow paced. But on the other hand, I really loved the musical element surrounding our characters. Blue Riley herself was pretty determined herself, regardless of the entire situation being bleak and hopeless. I don't know
what
I would do with myself if I only had $60 in my name, stuck in a city I don't recognize.
Speaking of cities,
Rochester was mentioned!
Yeah go Rochester!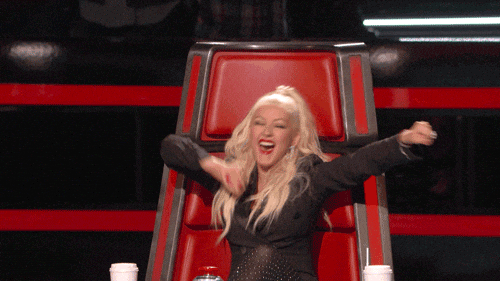 If I were to sum it up, Devil and the Bluebird reads more like a cross country trip, revolving around music. As the story progresses, we discover and meet a bunch of new characters, one that end up becoming family to Blue. This includes one of her companions, Steve, who is transgender.
As beautiful as the writing was, this didn't end up being something for me. Just from reading the synopsis, I was under the impression that there would be some romantic relationship between the devil and Blue, which wasn't the case here. Also, the ending itself made the whole deal kind of pointless. Sure, Blue met so many new people along the way, but she went through
so much trouble
for nothing
.
Lastly, I think everything went over my head by the end, especially when it came to who the devil actually was. Even now I'm still not sure what to make of this story, and I'm wondering if it's because I'm not a very musical, grassroots-type person. Whatever that even means.