Legacy of Kings by Eleanor Herman
Publisher: Ha

rlequin Teen
Release Date:

August 18th

, 2015
Source:

Book Expo America
Date Read:

DNF
3

84

pages
Imagine a time when the gods turn a blind eye to the agony of men, when the last of the hellions roam the plains and evil stirs beyond the edges of the map. A time when cities burn, and in their ashes, empires rise.

Alexander, Macedonia's sixteen-year-old heir, is on the brink of discovering his fated role in conquering the known world but finds himself drawn to newcomer Katerina, who must navigate the dark secrets of court life while hiding her own mission: kill the Queen. But Kat's first love, Jacob, will go to unthinkable lengths to win her, even if it means competing for her heart with Hephaestion, a murderer sheltered by the prince. And far across the sea, Zofia, a Persian princess and Alexander's unmet fiancée, wants to alter her destiny by seeking the famed and deadly Spirit Eaters.

Weaving fantasy with the salacious and fascinating details of real history, New York Times bestselling author Eleanor Herman reimagines the greatest emperor the world has ever known: Alexander the Great, in the first book of the Blood of Gods and Royals series.
I received this ARC from the publisher in exchange for an honest review.
For a historical fiction book that promised "fascinating details of real history", I got none of it. By 150 pages, which is about a quarter way through the book, I could no longer take it anymore. I was bored by the dry writing that was "tell and not show", and the characters failed to affect me in anyway.
Upon first hearing about
Legacy of Kings
, I became excited for the take on Ancient Macedonia and Ancient Mesopotamia. I was expecting a tale filled with action and politics. Unfortunately, what I got was a bunch of relationships, and perspectives of characters I didn't necessarily care about.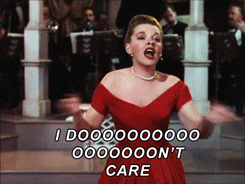 Jacob didn't need to be in this novel, I'm sure. Also, who is Zofia? Do I even remember reading about her? No.
Nevertheless, this is still a DNF, which kind of means that my opinion isn't entirely valid since I don't know what happens after page 150. Though I have read multiple reviews stating that it really doesn't get any better, which is why I'll be holding this off indefinitely.