Vassa In The Night by Sarah Porter
Publish
er: Tor Teen
Release Date: September 20th, 2016
Source: Book Expo America
Date Read: 8/24/16 to 8/25/16
352 pages
In the enchanted kingdom of Brooklyn, the fashionable people put on cute shoes, go to parties in warehouses, drink on rooftops at sunset, and tell themselves they've arrived. A whole lot of Brooklyn is like that now—but not Vassa's working-class neighborhood.

In Vassa's neighborhood, where she lives with her stepmother and bickering stepsisters, one might stumble onto magic, but stumbling out again could become an issue. Babs Yagg, the owner of the local convenience store, has a policy of beheading shoplifters—and sometimes innocent shoppers as well. So when Vassa's stepsister sends her out for light bulbs in the middle of night, she knows it could easily become a suicide mission.

But Vassa has a bit of luck hidden in her pocket, a gift from her dead mother. Erg is a tough-talking wooden doll with sticky fingers, a bottomless stomach, and a ferocious cunning. With Erg's help, Vassa just might be able to break the witch's curse and free her Brooklyn neighborhood. But Babs won't be playing fair. . . .
I received this ARC in exchange for an honest review. Quotes taken from ARC may or may not be in the published edition.
I am really upset that I didn't like this at all. Really upset. I mean sure, I understood that this would be magical realism, based off a fairy tale that
Spirited Away
is based off of (If you haven't seen that film, what are you doing with your life? Haha), and include a talking wooden doll. But uh...I haven't got a clue as to what I just read.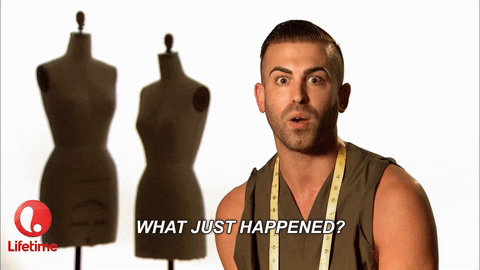 Do I even know how to summarize this? Let me try. Vassa has stepsisters, and among them she's known for stealing all their things. Little do they know, it's really Erg the wooden talking doll playing tricks on all of them. But Vassa promised her mother to never let anyone know about Erg, because who could believe her? Well for one, I'm pretty sure her sisters (and they aren't evil by the way, only one of them actually has an attitude) would be fine with it seeing as
1) Their convenience store has legs and beheads anyone who shoplifts
and
2) The nights last for a real long time
. Speaking of nights, what was the deal with that? Since it was never clearly explained, I didn't know if it just lasted longer, or never turned to day. I have no idea.
And speaking of having no ideas, what even happened in this book? Vassa heads into the store, is forced to work the cashier for a duration of three nights (again how long is this?). She befriends a "hand", the ones that protect the store from shoplifters. Then there's that motorcycle guy that circles the store like a watchman.
The events and the characters weren't the problem for me.
It is the
lack of an explanation
as to
WHY
Vassa was constantly surprised at moving hands or a person (lizard?) with scales and all that shit when this
convenience store is moving and has legs.
Her classmates go in there and make shoplifting
a game.
So why did the book make it seem like the world was anything but normal? (Because news flash! It was not!).
Don't get me started on the ending. I don't even remember what I skimmed (whoops). Someone got cut up and murdered? I don't even know.
Did I enjoy reading this? I mean, ehhhhh. I think I would have been okay if I had not. This was just a whole mess of confusion for my poor brain. I just think this would have been a better read for me if the explanations were clearer.