Metaltown by Kristen Simmons
Publish
er: Tor Teen
Release Date: September 20th, 2016
Source: Book Expo America
Date Read: 8/9/16 to 8/12/16
384 pages
Metaltown, where factories rule, food is scarce, and hope is in short supply.

The rules of Metaltown are simple: Work hard, keep your head down, and watch your back. You look out for number one, and no one knows that better than Ty. She's been surviving on the factory line as long as she can remember. But now Ty has Colin. She's no longer alone; it's the two of them against the world. That's something even a town this brutal can't take away from her. Until it does.

Lena's future depends on her family's factory, a beast that demands a ruthless master, and Lena is prepared to be as ruthless as it takes if it means finally proving herself to her father. But when a chance encounter with Colin, a dreamer despite his circumstances, exposes Lena to the consequences of her actions, she'll risk everything to do what's right.

In Lena, Ty sees an heiress with a chip on her shoulder. Colin sees something more. In a world of disease and war, tragedy and betrayal, allies and enemies, all three of them must learn that challenging what they thought was true can change all the rules.

An enthralling story of friendship and rebellion, Metaltown will have you believing in the power of hope.
I received this ARC in exchange for an honest review. Quotes taken from ARC may or may not be in the published edition.
I am going to be honest, Metaltown was never one of my most anticipated reads. Sure, it sounded interesting, but I mainly read it because Shannon accidentally slept through the signing, and I got it signed for her. And I ended up reading it because "why not".
The world is split between the rich and the poor. The ones that can afford it can live in the nice suburbs, while the ones that couldn't lived in places like Metaltown, where labor is strictly focused on manufacturing for the war. Kids and teenagers mainly worked in Small Parts, an assembly line for building bombs.
Have you ever watched or read
Les Misérables?
It's similar to that except the kids are rebelling because they
have no union
. And they want to create one. Turns out, it's a complicated process, and a bunch of people don't want it to happen. Especially the ones on top funding this war in the first place.
Ty and Colin struggle with working at Small Parts. It's a lot of work for so little pay. It's not until Ty's accident that Colin tries to round up the workers to protest for a union. Even though this seems like a very clear cut plot, I never got bored with it. There was a perfect balance between the prose and the dialogue, and it kept me reading until the end.
However
, the characters. Are you guys ready for this?
First off, I liked the characters. Though I feel like I did get off the wrong foot with Ty, especially after she had a horrible accident that destroyed most of her face (cue
discussion post about attractive characters
). This made me a little uncomfortable, for which I blame all those commercials, ads, and news stories that burned the image in my mind. (Spoiler:
For all of you who are wondering, her face got burned by acid.
) But you know what? I changed my mind by the end of the novel! She turned out to be an amazing character, but nOPE all of that doesn't even matter in the end (and I'm pretty salty about it).
Because you know why? Lena. The prettier, richer girl who Colin is actually attracted to. Which fine, whatever, sure. But man some of Lena's actions were so reckless and not thought out at all. She wanted to help out with the little revolution, but most of the time she ended up making things worse. And you know who would fix them? Ty. And you know what happens? Spoiler (highlight to read):
SHE DIES. She dies, all so that Colin and Lena can get together without there being a love triangle. And you know what else? Lena gets the stupid inheritance money that was supposedly Ty's. Because Ty is the sole survivor of her family, but she didn't know until the end of the novel. And she doesn't even get to use it.
What am I supposed to make out of this? Huh!?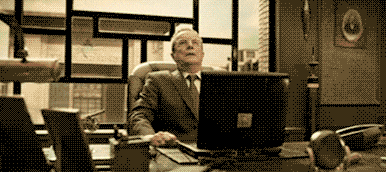 Honestly I was just annoyed and bothered by Lena.
Before this gets super long, I do want to mention more of what I liked and didn't. (I just had to get all of that out above).
What I Like:
Love that Colin had two moms, Cherish and Ida. That was a nice surprise.
It was well written! A perfect balance of dialogue and character interaction paired with prose. Never got bored with the writing. Just, you know, the relationships.
What I Didn't Like:
There is some worldbuilding. Enough to get by, more than some other novels I've read. It was a little hard to imagine the setting. On one hand I thought everywhere was like Metaltown, where everyone was poor and had to work in a factory. But then there was also Bakerstown, which is basically a rich suburb. Or at least one with the middle class.
Mainly the whole setting sprouted from world hunger and famine. Scientists tried to make synthetic corn, which poisoned many people creating the corn flu. From then on all foods were tested, usually by inmates.
There is war between the North and East Federation, and the Advocates. Not sure if that is all the federations or what exactly the Advocates are, but I know they're there.
I guess overall the worldbuilding is nice when you focus on one area, like Metaltown. It seems like the reader is just as much in the dark as the characters.
Whoops this ended up being long, but you get the idea. Metaltown is an interesting read, but I got way too annoyed by some of the characters (mainly one) to fully enjoy what was happening.