Guess who finally read some 2016 releases that weren't, great? Me. Yes, it was bound to happen, but I guess I was hoping to avoid all the books I wouldn't like? But nope. It happened. And am I sad? Yes I am. But maybe I shouldn't have expected such a thing. Womp womp.
Enjoy my fun, ranty, negative reviews! Yay!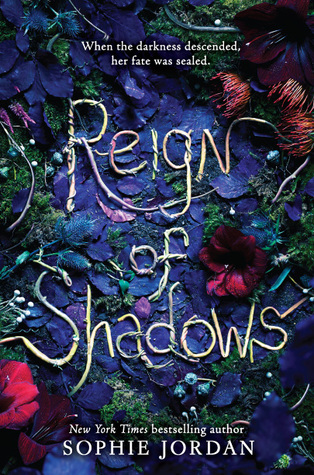 Reign of Shadows by Sophie Jordan
Publish
er: HarperCollins
Release Date: February 9th, 2016
Source: Edelweiss
Date Read: 2/15/16 to 2/17/16
304 pages
Seventeen years ago, an eclipse cloaked the kingdom of Relhok in perpetual darkness. In the chaos, an evil chancellor murdered the king and queen and seized their throne. Luna, Relhok's lost princess, has been hiding in a tower ever since. Luna's survival depends on the world believing she is dead.

But that doesn't stop Luna from wanting more. When she meets Fowler, a mysterious archer braving the woods outside her tower, Luna is drawn to him despite the risk. When the tower is attacked, Luna and Fowler escape together. But this world of darkness is more treacherous than Luna ever realized.

With every threat stacked against them, Luna and Fowler find solace in each other. But with secrets still unspoken between them, falling in love might be their most dangerous journey yet.
I received this ARC in exchange for an honest review. Quotes taken from ARC may or may not be in the published edition.
I am really surprised I finished Reign of Shadows. Honestly, I feel like it paled in comparison to all the other books I was reading, plus it mainly focused on the romance, which sure, was fine, but I am not a romantic person!
This was based off of Rapunzel, except Luna does not have super long hair that she uses to tie people up or swing onto things (haha). Actually, Luna is blind. Yet, she can still...do things like anyone else. She just uses her other senses a ton more. It was great to see a strong female main character who was blind, yet still held her own. However, though saying this, I found her ability to do things extremely unbelievable. Like, picking up a knife and chopping vegetables. I don't know HOW you can use your other senses to know where an inanimate object is, and use it to STAB other inanimate objects. There must be some sort of magic involved, because this is just so unbelievable.
And then. The romance. It was...a lot. And not for me. I just really didn't connect with any of the characters, I wasn't invested in the story much. This whole book was sadly "meh" for me, and other than above, I don't really have much to say.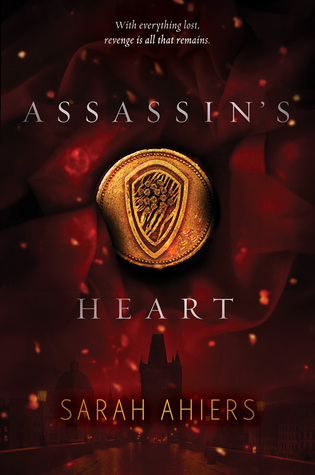 Assassin's Heart by Sarah Ahiers
Release Date: February 2nd, 2016
In the kingdom of Lovero, nine rival Families of assassins lawfully kill people for a price. As a highly skilled member of one of these powerful clans, seventeen-year-old Lea Saldana has always trusted in the strength of her Family. Until she awakens to find them murdered and her home in flames. The Da Vias, the Saldanas' biggest enemy, must be responsible—and Lea should have seen it coming. But her secret relationship with the Da Vias' son, Val, has clouded her otherwise killer instinct—and given the Da Vias more reason than ever to take her Family down.

Racked with guilt and shattered over Val's probable betrayal, Lea sets out to even the score, with her heart set on retaliation and only one thought clear in her mind: make the Da Vias pay.

With shades of The Godfather and Romeo and Juliet, this richly imagined fantasy from debut author Sarah Ahiers is a story of love, lies, and the ultimate vengeance.
I received this ARC in exchange for an honest review. Quotes taken from ARC may or may not be in the published edition.
I think all I can say about Assassin's Heart was that the writing was way too dense for me, and I couldn't handle it. I think I was expecting something like Assassin's Creed, but maybe this is a story that for me, only works in video games, where you are actually controlling the character. Because I do have to admit, your whole family being killed because of a sort of rivalry is the plot of Assassin's Creed II.
I didn't read enough to get into either Lea or Val, the whole reason why I requested the book in the first place (haha). Apparently, Val is a huge douchebag, or so I've heard (the character, not me!), and he's not great for Lea at all. But I don't think I got to that part.
I DNFed because at that point, Lea was hiding out in a church or whatever, and she was escaping with one of the Brothers to...somewhere. At that point, I was being hugely info-dumped, and I could not care less.
I do know that Shannon @ It Starts At Midnight liked this, so maybe you'll want to
read her review
!