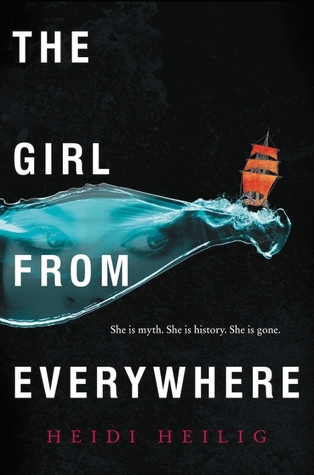 The Girl From Everywhere by Heidi Heilig
Publish
er: HarperCollins
Release Date: February 16th, 2016
Source: ALA Midwinter
Date Read: 2/18/16 to 2/19/16
464 pages
Nix has spent her entire life aboard her father's ship, sailing across the centuries, across the world, across myth and imagination.

As long as her father has a map for it, he can sail to any time, any place, real or imagined: nineteenth-century China, the land from One Thousand and One Nights, a mythic version of Africa. Along the way they have found crewmates and friends, and even a disarming thief who could come to mean much more to Nix.

But the end to it all looms closer every day.

Her father is obsessed with obtaining the one map, 1868 Honolulu, that could take him back to his lost love, Nix's mother. Even though getting it—and going there—could erase Nix's very existence.

For the first time, Nix is entering unknown waters.

She could find herself, find her family, find her own fantastical ability, her own epic love.

Or she could disappear.
I received this ARC in exchange for an honest review. Quotes taken from ARC may or may not be in the published edition.
Ahhhhhhhhh. I have finally read my most anticipated since August 2015. And I really, really liked it, a lot. Though I say that, there were a couple of things that bothered me a little, and thanks to my chat with
Holly
and
Shannon
, I was able to put my thoughts into words.
But don't get me wrong
, the good definitely outweighed the bad. I just felt that with all the hype surrounding The Girl From Everywhere, I was just expecting more.
Since her mother died in Hawaii in the 1868, Nix's father, Slate, has been obsessed with going back in time to find her. What he is ignorant of, is the fact that he is endangering Nix's life each time he tries to go back in time. But still, Nix helps him get the map of the right time period, and the latest map they need to acquire puts them in a position where they have to steal all of the money in the Hawaiian Treasury. Because politics. So that fun ensues.
It was really interesting to read into this type of time travel. For one, I wouldn't necessarily call it true time travel. You see, when you have a map, you travel to the world of that map. So if the map features sea monsters, or even a healing spring, it WILL appear in the world they traveled to. It's basically whatever the mapmaker draws. So it is more like traveling to the world of the map, rather than just a time period. It took me awhile to get this, especially as I noticed that there didn't seem to be any consequences with going back in time and taking things from that time period. Most likely the reason for that is that it wasn't a time period, but a world in itself.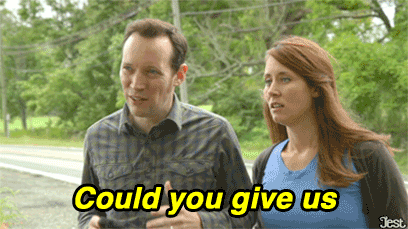 Along with the intricate plot, I was enamored by the relationships with all the characters. They were complex, and not just there. For one, we have Kashmir, who is Nix's best friend on the ship. Then, there is her father, Slate, who cares for Nix, but doesn't seem to see that finding his wife means losing his daughter. He just goes on assuming that they will all be a big happy family in 1868, which does not seem to be the case. As you can see, this familial relationship plays a huge part in the book, and I loved the development between Nix and her father.
I was surprised that there was no clear love interest, and I liked that fact. What I don't like though, is that there is a huge possibility that there will be a love triangle in the sequel. And I am not okay with that. Blake, GO AWAY. Thanks.
I also want to discuss the confusing parts, more specifically, the actual time traveling and also the Auntie Joss plotline. In regards to the time traveling, I am really curious to see if my hypothesis of each map being a world holds up. Because, if Slate DID go back in time and found his wife, and left Nix in the present world, would two Nixies exist but in different maps? I am super curious, and I wonder if this will ever be addressed in the rest of the series.
In regards to Auntie Joss, please raise your hand if you understood what actually happened with her, because I am pretty sure all of that went over my head. Whoops.
Lastly, I couldn't help but be incredibly nitpicky because I am like that. This part doesn't affect anything, but I just couldn't help but notice an inaccuracy in that "xin" in Mandarin does not mean "happy". That would be "xing". I did look this up just to double check. AGAIN, sorry, I just really could not help it. Gah.
To sum up, even with all the confusing bits, I was truly invested with the story, especially with how original it was. I loved the setting of 1800's Hawaii, I loved Kashmir, I loved Nix, I tolerated Blake (haha), I loved the development between Nix and her father, I loved the plot and how it moved along at a fast but steady pace.