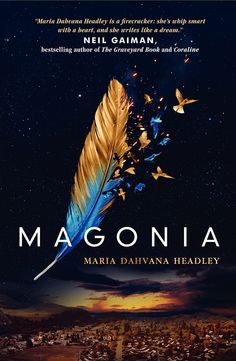 Magonia by Maria Dahvana Headley
Publisher: HarperCollins
Release Date: April 28th, 2015
Source: Gifted ARC!
Date Read: 7/11/15
320 pages
Aza Ray is drowning in thin air.

Since she was a baby, Aza has suffered from a mysterious lung disease that makes it ever harder for her to breathe, to speak—to live.

So when Aza catches a glimpse of a ship in the sky, her family chalks it up to a cruel side effect of her medication. But Aza doesn't think this is a hallucination. She can hear someone on the ship calling her name.

Only her best friend, Jason, listens. Jason, who's always been there. Jason, for whom she might have more-than-friendly feelings. But before Aza can consider that thrilling idea, something goes terribly wrong. Aza is lost to our world—and found, by another. Magonia.

Above the clouds, in a land of trading ships, Aza is not the weak and dying thing she was. In Magonia, she can breathe for the first time. Better, she has immense power—and as she navigates her new life, she discovers that war is coming. Magonia and Earth are on the cusp of a reckoning. And in Aza's hands lies the fate of the whole of humanity—including the boy who loves her. Where do her loyalties lie?
Goodreads | Amazon | B&N | Book Depository
I originally had this on my
Make Me Read It Read-a-Thon
poll, but seeing that Faye @
The Social Potato
was the only one voting for it, I thought "eh, why not just read it now", and it was the greatest decision of my life (Ok, maybe of the day).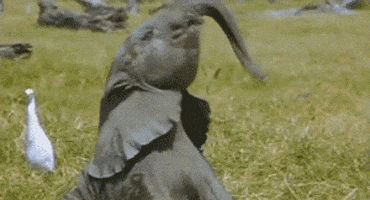 Magonia has a very strong start. We're introduced to Aza, who's had a "history of hospitals". She's been having trouble breathing her entire life, it's as if she's drowning in air. But, she has survived for sixteen years, when doctors said she would only survive for one.
Then, there's Jason. He's a walking wikipedia. And more importantly, he's always on the lookout for Aza, even when she doesn't know it. And they are completely perfect for each other. Yet when they finally realize that, shit goes down. Aza is rushed to the hospital via helicopter, but it crashes as hundreds of birds swoop in.
The first half is about Jason
and Aza, the second half is fast-paced craziness.
Aza is literally thrown into a new life. Everyone on Earth thinks she's dead, when she's really sailing on a ship far up in the sky with the Magonians.
Here's a couple things to note about Magonia:
It's in the sky
You have to sing something into action, in other words it's MAGIC
They are bird people that can turn into birds, I think.
Also, a cawr, a type of bird, pairs up with each Magonian and nests in their lung cavity to sing with them
It's weird. But it's a cool weird. It's kind of exactly what I wanted with
The Girl At Midnight,
which I didn't get. Sadly, only about 170 pages was dedicated to explaining this world, which meant not much description. Plus the plot moved along so fast, I had to stop and process every once in a while.
Also, did I mention that I practically bawled my eyes out during the "death scene". Man, that was horrible. I could not stop crying.
Spoiler alert for the Lion King
I'm pretty sure this isn't supposed to be a love triangle, though I was not too thrilled when a hot, attractive guy was introduced as the first mate. I was going to be so pissed, especially when Aza started to interact with him.
I know they were supposed to be "bonded" or whatever, but I'm just glad that she stuck with Jason until the very end, always thinking about him first.
I'm pretty sure this is going to be a series
Which would be absolutely fantastic. Especially because 1) I want more bird people, 2) I want more Aza and Jason, and 3) I'm not exactly sure where the ending left us. [spoiler]
I mean it was basically back at square one, right?
[spoiler] I felt like this was supposed to be a standalone, but then got made into a series, considering how everything happened so quickly.
I know, I know, it may seem like I had more issues, but I just can't seem to bring myself to rate it any lower than a 4! I practically read the book in a day because of how intriguing and unique it was compared to everything I had read lately. It was different, despite the flaws, which is why I need the next book ASAP.