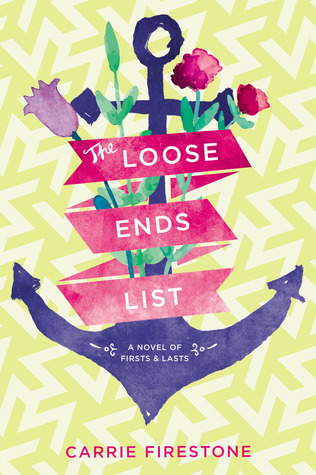 The Loose Ends List by Carrie Firestone
Publish
er: Little, Brown Books for Young Readers
Release Date: June 7th, 2016
Source: Book Expo America
Date Read: 6/5/16 to 6/7/16
352 pages
Rating:
✰
✰
✰
3/4 (because I do what I want)
First loves. Last Wishes. Letting go.

Seventeen-year-old Maddie O'Neill Levine lives a charmed life, and is primed to spend the perfect pre-college summer with her best friends and young-at-heart socialite grandmother (also Maddie's closest confidante), tying up high school loose ends. Maddie's plans change the instant Gram announces that she is terminally ill and has booked the family on a secret "death with dignity" cruise ship so that she can leave the world in her own unconventional way - and give the O'Neill clan an unforgettable summer of dreams-come-true in the process.

Soon, Maddie is on the trip of a lifetime with her over-the-top family. As they travel the globe, Maddie bonds with other passengers and falls for Enzo, who is processing his own grief. But despite the laughter, headiness of first love, and excitement of glamorous destinations, Maddie knows she is on the brink of losing Gram. She struggles to find the strength to say good-bye in a whirlwind summer shaped by love, loss, and the power of forgiveness.
I received this ARC in exchange for an honest review. Quotes taken from ARC may or may not be in the published edition.
Contrary to my rating, I absolutely
adored
this book. I simultaneously loved and hated how much was packed into this book. It took me
ages
to read this "light" contemporary, but it was so worth it.
Let me explain how this was a light-hearted read, but at the same time not. A high school graduate, Maddie is ready to start her last summer before college. She makes a "loose ends list", similar to a bucket list, of all she wants to do before attending NYU. But all of that is cancelled when she gets a call from Gram, who informs her that she's dying of pancreatic cancer. And even better, she's scheduled an
8-week cruise
for the whole family.
Most of the family is unhappy with this. You see, this cruise isn't
just
a normal cruise. It's a cruise for people like Gram, who would rather die in peace rather than succumb to their diseases. After living for so long, Gram has decided to choose the way she'll die, much to the chagrin of her family. And the same goes for all the families on board, which is why I internally sobbed a bit because I know how it'll end for some of these characters.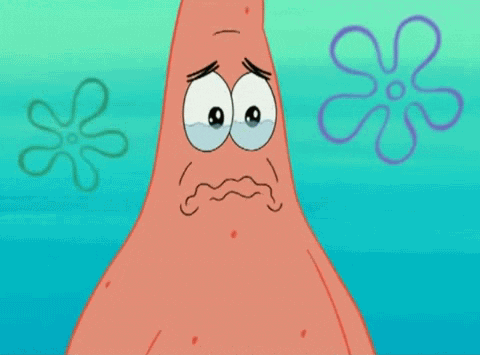 As I mentioned before,
there is a lot packed in this novel.
First off, there's a million characters, which I was only able to familiarize myself with by the time I was halfway through. Then, the entire family not only go on the cruise, but they stop at Rio, fly to Iceland, then travel to Rome, and also Taiwan. All to fulfill Gram's wishes. Yet, the reason why this novel is so long is due to the detail put into these trips, all of them so unique to the family and Gram. For example, Gram visited Iceland because she wanted to prove to her mom that the volcano from
The Journey To The Center Of The Earth
actually existed.
Throughout the novel, I grew to love all the characters, despite the fact that there were a lot. So many little things were put in that enhanced their personality, which made it hard to be reminded of how this is essentially a cruise of death. I say essentially because there is a point where the boat stops at Wishwell Island, where patients can stay there instead of the cruise to get top-notch treatment.
And then there's the romance, which is one of the biggest drawbacks for me. To be fair, I get that being on an 8-week cruise you need to get off somehow. But I find it really hard to grasp that it is that easy to find someone to hook up with, or be in a relationship with. Maddie and Enzo exchanged looks for maybe two seconds, and there is insta-attraction both ways. Enzo even admits after seeing her, he thought about looking for her around the ship. After they officially meet, it pretty much goes straight to kissing, and then to "I love you's". Despite the attraction (because I admit it probably does happen in real life), I just feel it is moving really fast. Either that, or it is very hard to tell how much time passes in the novel.
And the same goes for Maddie's cousin, Janie, who almost immediately finds a hot doctor to hook up with. Like HOW? Maybe I should go on an 8 week cruise?
Still, I continued on for the characters. Maddie was extremely fleshed out as a main character, she has a problem with death, which is ironic since she's on a cruise of death. Watching her learn how to deal with the fact that her Gram will not be in her future is heartbreaking. There is no doubt that Gram is hella awesome. She's hilarious, plans all the events, is outrageous yet kind, and badass. She has officially become my book grandma, if that's a thing.
There's just so much more I want to say, but this review has become quite long so I'll stop. This is one of those books where I rated logically, based on what I liked and didn't. But on the other hand, this will also be one of those books that I will never forget about.