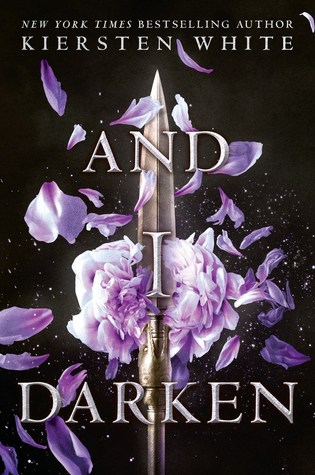 And I Darken by Kiersten White
The Conqueror's Saga #1
Publish
er: Delacorte Press
Release Date: June 28th, 2016
Source: ALA Midwinter
Date Read: 6/22/16 to 6/26/16
496 pages
NO ONE EXPECTS A PRINCESS TO BE BRUTAL.

And Lada Dragwlya likes it that way. Ever since she and her gentle younger brother, Radu, were wrenched from their homeland of Wallachia and abandoned by their father to be raised in the Ottoman courts, Lada has known that being ruthless is the key to survival. She and Radu are doomed to act as pawns in a vicious game, an unseen sword hovering over their every move. For the lineage that makes them special also makes them targets.

Lada despises the Ottomans and bides her time, planning her vengeance for the day when she can return to Wallachia and claim her birthright. Radu longs only for a place where he feels safe. And when they meet Mehmed, the defiant and lonely son of the sultan, who's expected to rule a nation, Radu feels that he's made a true friend—and Lada wonders if she's finally found someone worthy of her passion.

But Mehmed is heir to the very empire that Lada has sworn to fight against—and that Radu now considers home. Together, Lada, Radu, and Mehmed form a toxic triangle that strains the bonds of love and loyalty to the breaking point.
I received this ARC in exchange for an honest review. Quotes taken from ARC may or may not be in the published edition.
So. I'm sure you have read both 5 star reviews
and
DNF reviews of And I Darken. Well now you have me! Presenting you with a 3 star review! Drumroll please.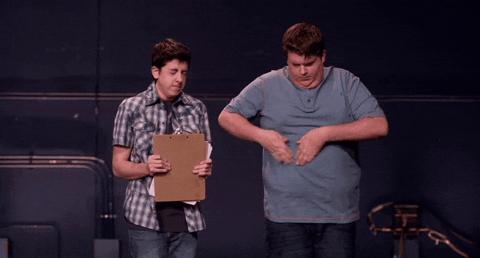 And I Darken presents a different take on the word "princess". In this case, Lada is cruel from the moment of her birth. On the other hand, her little brother Radu is the complete opposite. Pretty and handsome, he only seeks friendship in others while Lada seeks violence.
"I am your father. But that woman is not your mother. Your mother is Wallachia. Your mother is the very earth we go to now, the land I am prince of. Do you understand?"

Lada looked up into her father's eyes, deep-set and etched with years of cunning and cruelty. She nodded, then held out her hand. "The daughter of Wallachia wants her knife back."
The first wrong assumption I made about this book, is that our main character would
only
Lada. But this book very much features both Lada, Radu, and along with a lot of Mehmed, the sultan's son. I actually
loved
Lada's cruelty (sorry guys). At times she acted cruel for a purpose; the more she grew, the more she understood her position in the empire. The same can be said for Radu, who was constantly bullied by others as a child. Knowing that his sister could not always protect him, he used other means for his gain.
There was a number of reasons I ended up liking And I Darken, and in the process not DNFing it. For one, I stayed for the characters. Each character, even some of the side ones, were developed and distinct from others. Reading about characters such as Radu, Mehmed, and Lada gave me insight about the historical Ottoman Empire.
Not only that, but both religion and sexuality play a huge role in the novel. I do not often read historical fiction (other than WWII) or contemporary, but I think this is the first YA novel I have read that touches upon Islam. Though it would be surprising for it to
not
make an appearance, seeing as this IS the Ottoman Empire afterall.
So, here is where I am a little mixed about this novel. You see, I
didn't hate it
. I loved the characters enough, and the novel itself was compelling to keep reading. However,
it was just so damn long.
And slow. And I think this is one of the main reasons that many have DNFed this.
To me, this didn't feel like any other YA novel,
which is fine,
but just hard to get used to. As I Darken features a story that spans across "a lifetime", from birth to Lada and Radu's teenage years. A considerable amount of time was spent on Lada and Radu's childhood, and their preteen years. The book presented back to back obstacles that were easily resolved, making the climax somewhat hard to pinpoint. Although there was an overarching goal, it was not always noticeably present. With other books, the characters are working towards a larger goal, one that is usually made very clear at the beginning of the novel. But here, I just wasn't sure
what
to expect. There were
so
many things happening one after the other, that it's easy to lose focus of the actual goal.
As I Darken suffers from a slow-paced plot, but has a great set of characters. I would say that if you like this kind of pacing, or if you like reading about history and have the time to invest in a 500 page book, then this is for you!