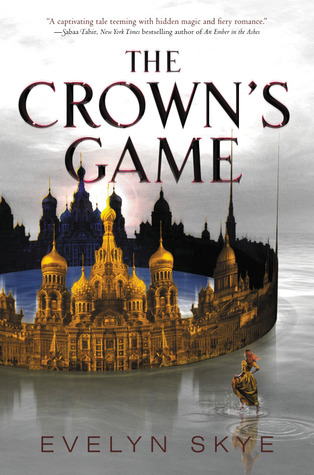 The Crown's Game by Evelyn Skye
The Crown's Game #1
Publish
er: Balzer + Bray
Release Date: May 17, 2016
Source: ALA Midwinter
Date Read: 1/15/16 to 1/19/16
416 pages
Vika Andreyeva can summon the snow and turn ash into gold. Nikolai Karimov can see through walls and conjure bridges out of thin air. They are enchanters—the only two in Russia—and with the Ottoman Empire and the Kazakhs threatening, the Tsar needs a powerful enchanter by his side.

And so he initiates the Crown's Game, an ancient duel of magical skill—the greatest test an enchanter will ever know. The victor becomes the Imperial Enchanter and the Tsar's most respected adviser. The defeated is sentenced to death.

Raised on tiny Ovchinin Island her whole life, Vika is eager for the chance to show off her talent in the grand capital of Saint Petersburg. But can she kill another enchanter—even when his magic calls to her like nothing else ever has?

For Nikolai, an orphan, the Crown's Game is the chance of a lifetime. But his deadly opponent is a force to be reckoned with—beautiful, whip smart, imaginative—and he can't stop thinking about her.

And when Pasha, Nikolai's best friend and heir to the throne, also starts to fall for the mysterious enchantress, Nikolai must defeat the girl they both love . . . or be killed himself.

As long-buried secrets emerge, threatening the future of the empire, it becomes dangerously clear . . . the Crown's Game is not one to lose
I received this ARC in exchange for an honest review. Quotes taken from ARC may or may not be in the published edition.
Thank you to past Val for typing up such detailed notes on The Crown's Game. But no thanks to past Val for scheduling this review beforehand. Whoops!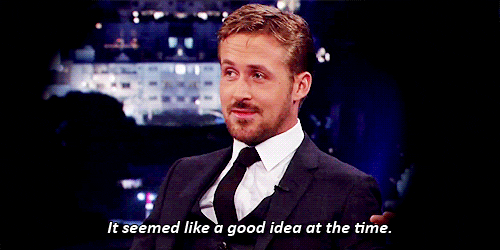 Well, I guess there is a reason for that. See, I liked The Crown's Game just fine, and I did not have many problems with it. However, if you haven't noticed, there is a serious amount of hype for this. Like a lot. And uh, for me, The Crown's Game did not live up to that hype (which is interesting, because I read this before the hype).
Two enchanters, Vika and Nikolai, are competing for a place beside the Tsar. Unfortunately, when one wins the game, the other dies, and there doesn't seem like there's a way out of it. Vika doesn't know about this, and her "father" tries to keep it underwraps until the last minute. On the other hand, Nikolai has known about this his whole life, and his own mentor, the sister of Vika's father, wants him to win. At first, it starts off as the two of them find ways to destroy the other during their turn, while also trying to impress Pasha. But then, Vika and Nikolai become more attracted (surprise!) to each other, and through their turns, their goal of killing each other is forgotten.
The novel itself focuses on the game (see title) and how both Vika and Nikolai use their turns to impress the Emperor's son, Pasha. Some examples include large music boxes, waterworks, and repainting all the houses on one street, with the public not believing it was magic at all. All were very creative on the author's part.
However, with saying this, how did this magic even work? It really seemed that both Vika and Nikolai could do almost anything they wanted within their own domain (elemental vs. mechanical)? Maybe the only limit was their use of magic, but even that seemed to only come into play when it mattered.
I found Pasha to be an interesting character, more so than Nikolai. But I hated him. He had a huge crush on Vika, though she never returned his feelings. And when he realizes she likes his best friend instead, Nikolai, he throws a little fit. Being sheltered from the whole situation involving Enchanters, he didn't even believe magic existed, which is weird as he is next in line. Yet his own sister knew more than he did. I have a feeling that maybe the next book will feature a potential fight for the throne between him and his sister?
The Crown's Game is also really long, and I felt like it could have been cut down a little? I honestly thought one plotline in the novel would take on a bigger role in the overall story. But in the end, it shriveled up and disappeared, which I did not expect with the build up.
So yep, to sum up, there has been a lot of hype for this. I don't regret reading this at all, since I enjoyed it, but I didn't end up loving it.