The Incredible Adventures of Cinnamon Girl by Melissa Keil
Publish
er: Peachtree Publishers
Release Date: April 1st, 2016
Source: ALA Midwinter
Date Read: 3/28/16 to 4/2/16
352 pages
Alba loves her life just as it is. She loves living behind the bakery and waking up in a cloud of sugar and cinnamon. She loves drawing comics and watching bad TV with her friends. The only problem is she's overlooked a few teeny details. Like, the guy she thought long gone has unexpectedly reappeared. And the boy who has been her best friend since forever has suddenly gone off the rails. Even her latest comic book creation is misbehaving. Also, the world might be ending-- which is proving to be awkward. As doomsday enthusiasts flock to idyllic Eden Valley, Alba's life is thrown into chaos. Whatever happens next, it's the end of the world as she knows it. But when it comes to figuring out her heart, Armageddon might turn out to be the least of her problems.
I received this ARC in exchange for an honest review. Quotes taken from ARC may or may not be in the published edition.
After hearing about The Incredible Adventures of Cinnamon Girl from a number of Australian bloggers I follow, it is finally,
FINALLY
being released in the US. Two years later from when I heard about it.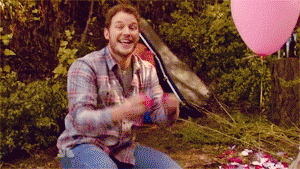 I don't think it's any surprise that I'm drawn to this book. Even though it's not an
actual
superhero book, the main character, Alba, was a breath of fresh air. It's not everyday you read about a girl who draws her own comics, is comfortable in her own skin, and dresses confidently in outfits I could only dream of wearing (without feeling incredibly self-conscious). Do you know how much I would love a dress with strawberries on them? I would wear it every day!
Other than the world potentially ending, I understood exactly what Alba was going through. With so much change happening, with all of her friends moving on to bigger and better things, it's hard to
not
freak out about your own future. Especially when you have NO plans. And it really doesn't help that because of some stupid viral video, everyone and their mom is in Eden Valley trying the avoid the apocalypse. Or getting drunk.
It also doesn't help that you're going through a couple of rough patches with your best friend, Grady. Who may or may not be pressuring you to do something with your life. And then your movie star "friend", Daniel, comes back after 10 or so years for wait out the apocalypse.
In one way, The Incredibly Adventures of Cinnamon Girl is kind of hard to review. I'm not exactly sure
what
to talk about because there were a lot of deeper messages hidden in this light-hearted, fun read. And it's about
life,
and
change,
and trying new things like
love.
Even if you couldn't imagine it ever happening. It's almost a little frustrating to see how much Grady loves Alba, and it takes her what feels like YEARS to reciprocate those feelings!
On the flip side, I want to gush about this novel so badly. Alba's drawings of Cinnamon Girl are spread out through the book, Cinnamon Girl's feelings parallel to how Alba is feeling about her life at the time. Her obsession with gnomes, and dresses, and drawing. Her life at the bakery, her feelings about her father's accident. The novel really fleshed out Alba and made her
real
and
dimensional
. And incredibly unique and nerdy, which of course I approve of.
When I first heard of this book, the main character was what really drew me in. Two years later, I have gotten everything I wanted from this book, and more.
Also, as my first Australian YA. I can finally say, #LoveOzYA.